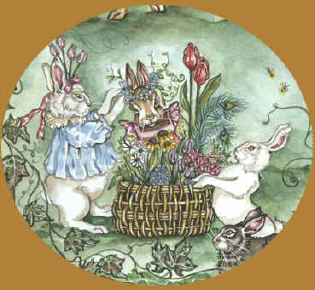 Art lesson 1;
SCHERENSCHNITTE or PAPERCUTTING
All lessons should be guided by and adult.
Adult, please give a scissor safety lesson and teach your youngster scissor safety before you allow them to use sharp scissors for this exercise.
Scherenschnitte is the German word for the art of scissors snipping. Pronounce it like this: sharon-sh-net. Papercutting is the American word for the same art form. I want to show you how to cut out a simple black scherenshnitte, also known as a SILHOUETTE, and at the same time we will also cut out a white papercutting.

An example of a black silhouette
You will need small scissors. Be sure to ask permission to use manicure or sewing scissors. One piece of white paper to copy the pattern off the website and one piece of black paper. A stapler to attach the black paper to the top white pattern.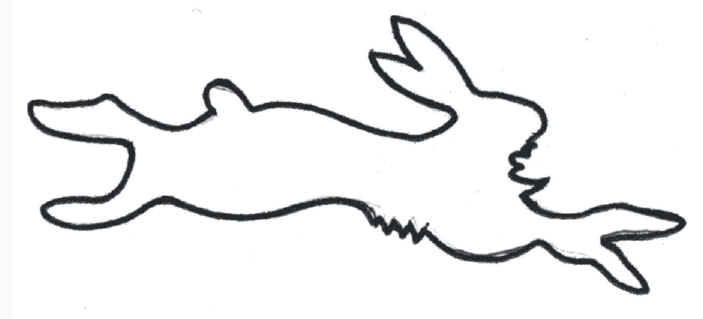 Running bunny pattern
Right click on the white bunny, select "view image", then print out on white paper. Ask adult's help for this..
Now you should have a nice bunny pattern with a rabbit about 5 1/2 inches across. Staple this paper on top of your black piece of paper in about 3 places to secure it. Don't overdo it on the staples!
Now you can begin to cut out your bunnies. Hold the paper in one hand and slowly and carefully cut along the black lines, Don't cut off his little hairs on neck and chest. Those little details are important!
You now have 2 papercuttings, one in black and one in white. Carefully remove the staples, smooth out the tiny staple holes. WHAT are you going to do with these little rabbits????
Here are some ideas:

Mount your cut outs on black and white paper with a dab of glue.......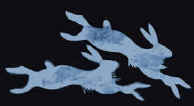 Cut out more white rabbits, roll them in some Blueberry colored paint,,,,,, hey Blue Bunnies!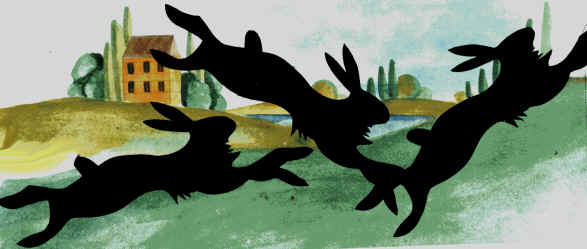 Paint or color a background on a separate sheet of paper, Mount a lot of bunnies.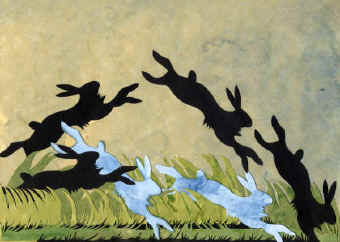 Now, cut out even MORE rabbits, cut some "grass" out of green paper, paint a nice sky on a piece of white paper and mount ALL your cut outs in a pleasing way. Sign your name and the date on all of your artwork. You can frame this papercutting as well to finish it off.

I hope you enjoy papercutting. it is a wonderful old folk art. If you want to continue practicing this art, draw or trace animal shapes and apply what you have learned here.... have fun!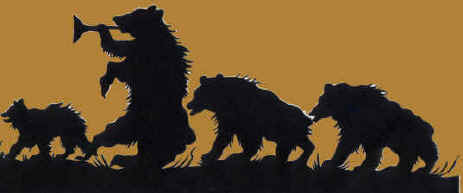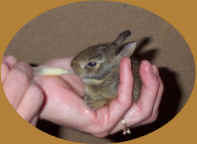 I rescued this little, wild bun from my very naughty cat, Sasha. ( Sasha is the uppity cat-person in my book)
(I'm sure this little bunny came from Hopalong Hollow)