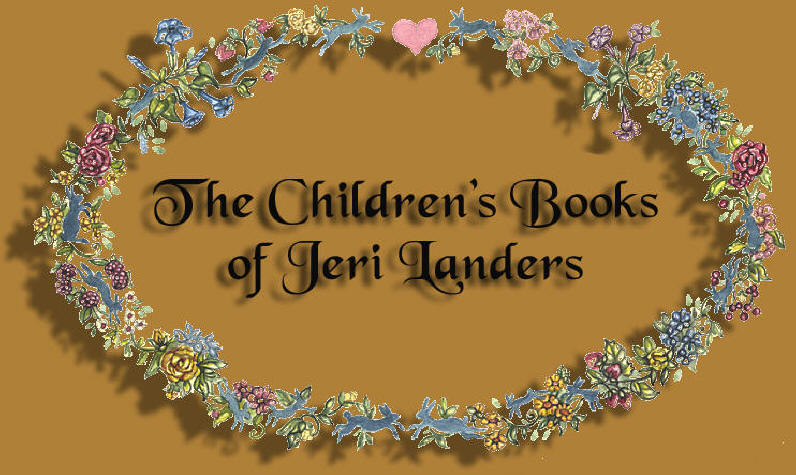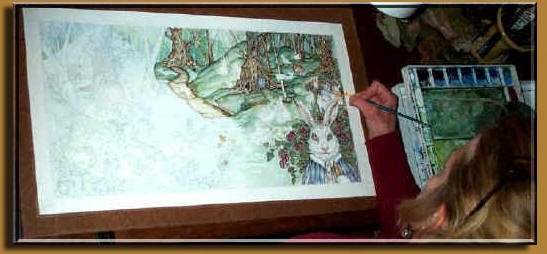 A note from Jeri
As a child, I would spend hours immersed in the detail and beauty of the illustrations in our storybooks. To this very day, it is usually the images from these books that I recall, even though the story itself may be long forgotten to me. I vaguely remember the story of the Shoemakers Elves.... but the painting of those little elves working feverishly in the candlelight with the moon glowing through the mullioned windows, is forever etched in my memory. Little Golden books illustrated by Eloise Wilkin still sit on my bookshelf and my tattered copies of Beatrix Potter's books are often referred to for inspiration.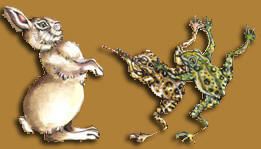 My goal is to create storybooks filled with delightfully detailed artwork and stories that are fun to read .
I do not fancy myself a great writer, rather a fabler, using rich and expressive words to enhance my illustrations and tell a story. It takes about 2 years for me to complete the artwork for one storybook, three books are finished thus far. When complete, "The Hopalong Hollow Series" will consist of 8 books. Each book contains 36 pages rendered in persnickety detail. Click on each book cover above to learn more .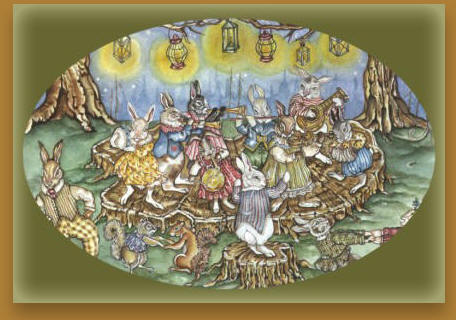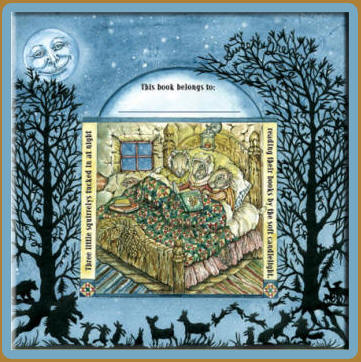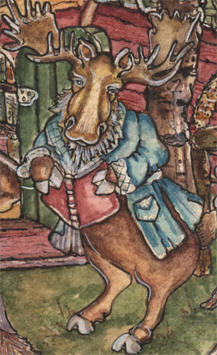 The meaning of bliss, is simply this:
A book on your knee.
A sweet cup of tea,
Sitting beneath the bunny tree!